AFAM is an industry training advisory body (ITAB) working with the following industries in NSW. AFAM is committed to working with these industries to understand and communicate their vocational education and training (VET) needs and challenges. Industry-led advice about VET and skills related matters will be provided to the NSW Government.
Agriculture, Horticulture and Conservation and Land Management

Animal Care and Management

Meat Processing (supported by

MINTRAC

)

Food, Beverage and Pharmaceutical

Racing and Breeding

Seafood
NSW ITABs are a key source of industry advice for the NSW Government. ITABs provide streamlined, unique and timely advice to the Department on the training and skill needs of their NSW industry sectors to facilitate workforce development. ITABs work collaboratively with other relevant state, territory and commonwealth stakeholders in the sharing of information on industry training and skills needs in NSW.
Read more about the role of NSW Industry Training Advisory Bodies (ITABs) on the NSW Government website.
Our work with industry in NSW will operate independently to work with these same industries at a national level (as part of our Skills Service Organisation contract).
Please contact our NSW based Executive Officer, Ben Norton Smith to provide input and feedback on the skills and training needs, challenges and opportunities for your industry.
Regional Roundtables
The industries that AFAM ITAB works with are largely based in rural, regional and remote NSW and this brings about unique attributes, needs and opportunities. To better understand and respond to each region's needs, AFAM is hosting roundtables to hear directly from industry, registered training organisations (RTOs) and career advisors.
These roundtables provide an opportunity for attendees to discuss regional workforce and training issues. The first roundtables will be for those operating in the Newcastle, Hunter, Central Coast and Western NSW regions and will be held virtually.
To register please contact Jess at jcleary@skillsimpact.com.au.
Newcastle, Hunter and Central Coast – Wednesday 17 November 2021, 10am – 12pm
Western NSW – Friday 26 November 2021, 10am – 12pm
Our Team
Ben Norton-Smith, Executive Officer
Ben brings almost a decade of experience working in the agricultural industry to his role with AFAM ITAB NSW. Originally from the UK, Ben was brought up on a country property and has a background in farm consultancy, agricultural development and agricultural research. His previous roles have included Consultant for Pacific Fertiliser in Australia, National Development Manager at Timac Agro in the UK, Farm Consultant and agricultural research with Reading and Cambridge Universities. He now calls NSW his home. Alongside his role as Executive Officer with AFAM ITAB NSW, Ben also holds the position of Education and Careers Officer with the National Farmers' Federation, working with education and training policy at a national level. Ben is passionate about creating and promoting opportunities for personal career and skills development in agriculture and related industries. Ben holds a Bachelor of Science (BSc) in Agricultural Business Management and is a member of the Institute of Agricultural Management.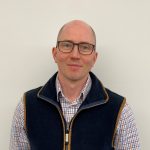 Jess Cleary, Industry Engagement Officer
Jess brings widespread experience managing and supporting stakeholders and committees to her role at AFAM ITAB NSW. With over 9 years' experience working for professional and industry associations, her background includes membership management, governance, project management, marketing and events. Jess is committed to supporting industry develop the skills of its workforce. Her previous roles have included Corporate Development Officer for the British Medical Association, Senior Membership and Events Officer for the Australian Medical Association, Content Manager for the Associations Forum and Events & Membership Officer for the Associations Forum. Jess holds a Bachelor of Business.
Contact
Phone 0414 683 547
Email bnortonsmith@skillsimpact.com.au
Address
PO Box 329
EDGECLIFF NSW 2027
More industry engagement information coming soon.
Do you work with the agriculture, food and/or animal management industries?
Want keep up to date with VET news in NSW?
Subscribe to the AFAM newsletter.

 

Stay informed!

 
Download newsletter sent 14.09.2021
Download newsletter sent 14.09.2021
Download newsletter sent 11.08.2021
Download newsletter sent 09.07.2021
Download newsletter sent 11.06.2021